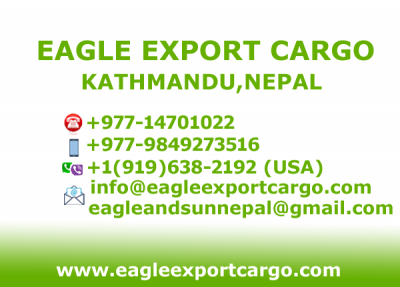 Gps Co-ordinates for our office
( 27.715156° , 85.310213°)
EAGLE EXPORT COURIERS & CARGO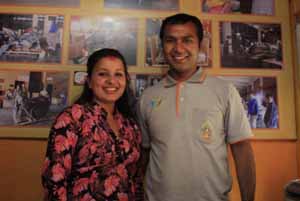 Welcome to Eagle Export!
Thank you for taking the time to visit our web-site. Here at Eagle Export, we offer a full range of shipping options, ranging from courier to land, sea to air, in order to get your goods and important belongings safely and quickly to its destination. All companies offer delivery. What we offer you is this, and much more. We can provide you with personal service. With us, you are not a number. When you call us, you get a real person, not a computer-generated voice. You will reach someone who cares about you as a person as well as your company. This is our promise to you. We have been in the business for over 15 years with thousands of satisfied customers. We are Nepal's biggest shipper of motorcycles, personal and household goods, commercial goods, crating and sending them around the world for our visitors to this picturesque nation. We pack, ship and take care of the shipping details for you. And what we send will arrive at your destination. Why not give us a try? You will be pleased with the personal service that our company will give you. That's my personal commitment to you.
Sincerely, Suraj and Saraswati Dhakal
Eagle Export.
CARGO & COURIERS PARTNERS